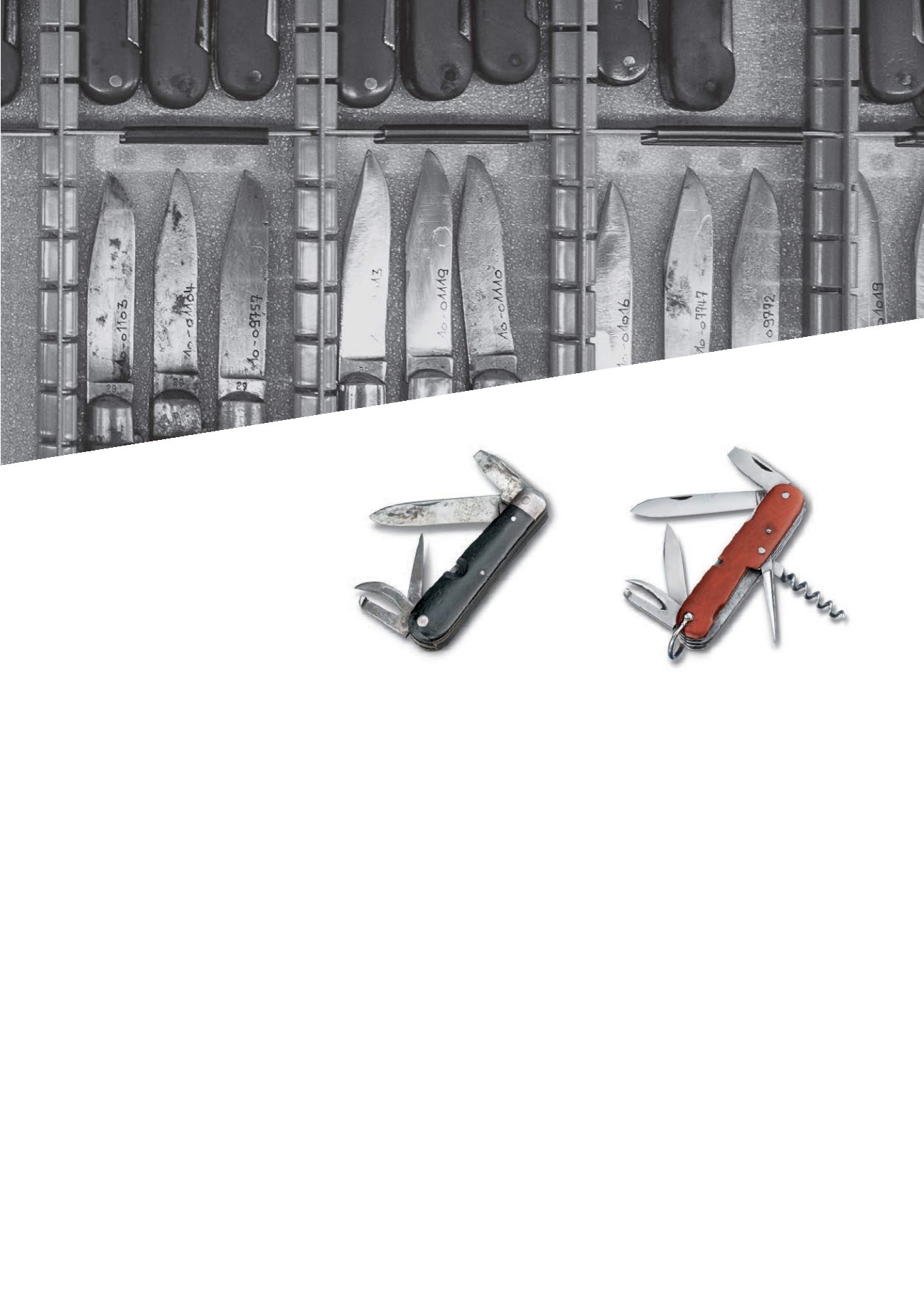 2000
The Victorinox Foundation is
established. It holds 90% of the share
capital of Victorinox AG. A further 10% is
held by the charitable "Carl and Elise
2001
Victorinox launches a clothing line in
the USA and the Ƃrst Victorinox store opens
in New York's SoHo district.
2005
Victorinox acquires the well-
established Swiss knife and watch
manufacturer Wenger SA in Delémont and
allows it to operate as an independent
2007
Carl Elsener IV takes over the running
of the business from his father and further
expands Victorinox as a global multi-product
2007
Following the establishment of
Victorinox Swiss Army Fragrance AG, the
former Wenger perfume line is repositioned.
2008
Victorinox opens its Ƃrst ƃagship
store in Europe on New Bond Street in
2013
Victorinox integrates the Wenger knife
business into the Victorinox brand.
2013
Carl Elsener III dies on June 1st,
shortly before his 91st birthday.
2014
Victorinox acquires the travel gear
business from the previous licensee TRG
Group and establishes the new business
unit Victorinox Travel Gear AG.
2014
The company celebrates its 130th
2016
Victorinox establishes a presence in
the international watch business by
investing in the development of a watch
competence center in Delémont.
2017
Victorinox produces their 500
Today
Victorinox is now managed by the fourth
generation of the Elsener family. The
product range is now available at more than
50000 points of sale around the world. In
addition, the complete Victorinox brand can
be experienced in around 80 brand stores
The Original Swiss Officer's and
Sports Knife, patented in 1897