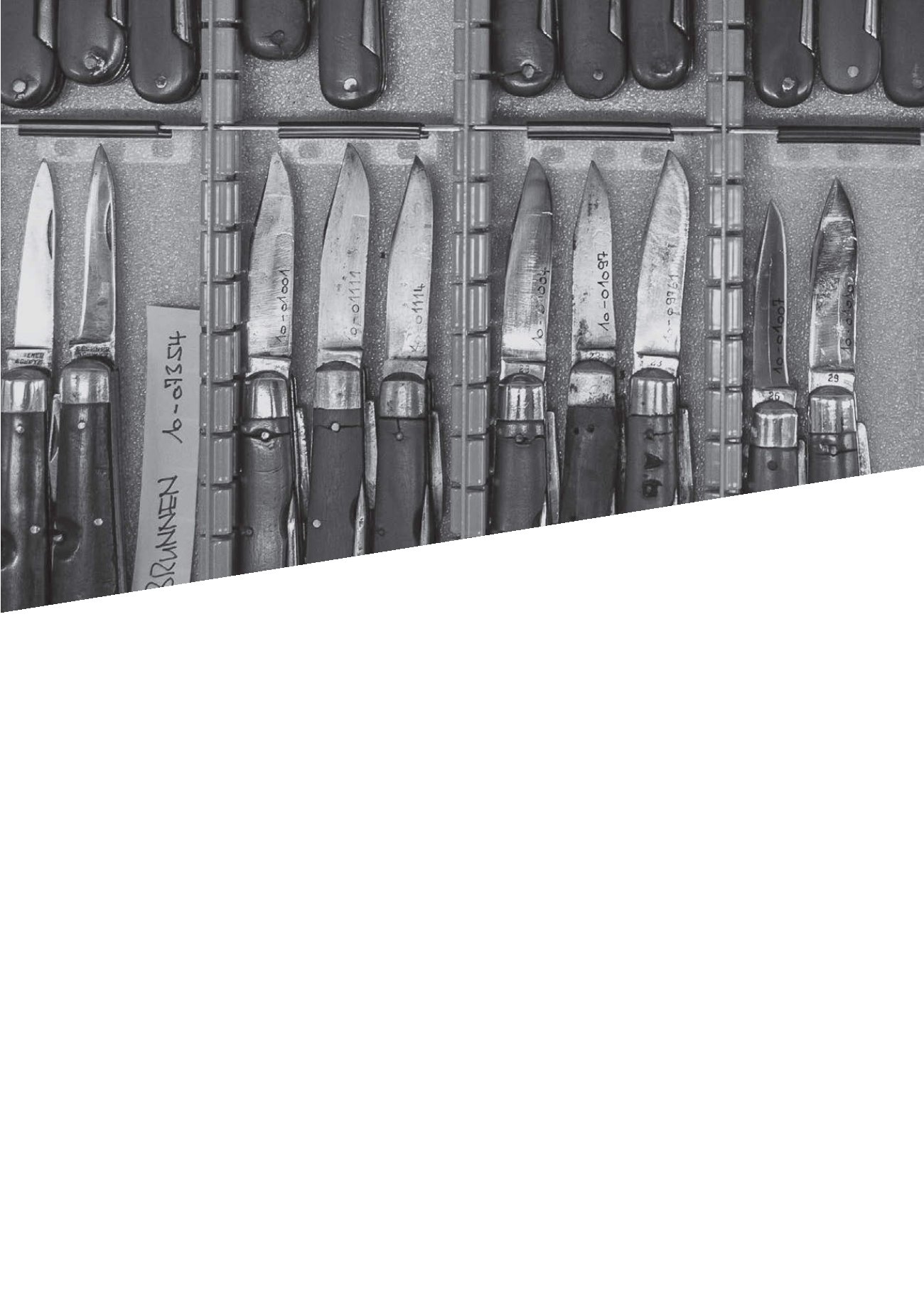 1884
With the active support of his mother
Victoria, Karl Elsener I opens a cutler's
workshop in Ibach-Schwyz.
1891
Karl Elsener I establishes the
Association of Swiss Master Cutlers and, as
a result, is able to deliver the Ƃrst major
order of soldier's knives to the Swiss Army.
1897
The Original Swiss OfƂcer's and
Sports Knife is patented. Today, it is known
all over the world as the "Swiss Army Knife".
1909
Following the death of his mother,
Karl Elsener launches the brand name
"Victoria" as a tribute to his mother and
registers the emblem with the Cross and
Shield as a trademark. It is now a registered
trademark in more than 120 countries.
1921
The invention of stainless steel is a
signiƂcant development for the cutlery
industry. "Inox" is the international term
for stainless steel. The combination of the
two words "Victoria" and "Inox" gives the
name of the company and brand today –
1931
Carl Elsener II introduces automation
in the company. In 1931, Victorinox
commissions the company Brown Boveri to
set up the world's Ƃrst fully electric
hardening plant in Ibach. This means that
all knives can be guaranteed to be of a
1945
The Swiss Army Knife starts on its
journey to conquer the world. The U.S.
soldiers stationed in Europe buy it in large
quantities and it becomes a popular
1950
After the death of his father, Carl
Elsener III takes the company's
management into its third generation.
1979
The sole proprietorship "Messerfabrik
Carl Elsener" is changed into the family
1984
manufacturing and ofƂce space. 810
employees generate sales of over 80 million
1989
Under its Swiss Army brand,
Victorinox enters the North American watch
business with its U.S. sales partner at the
1992
Victorinox opens its Ƃrst sales
subsidiary in Japan. Others are added in
1999
Victorinox joins forces with the
American TRG Group in St. Louis as
licensee and enters the international travel