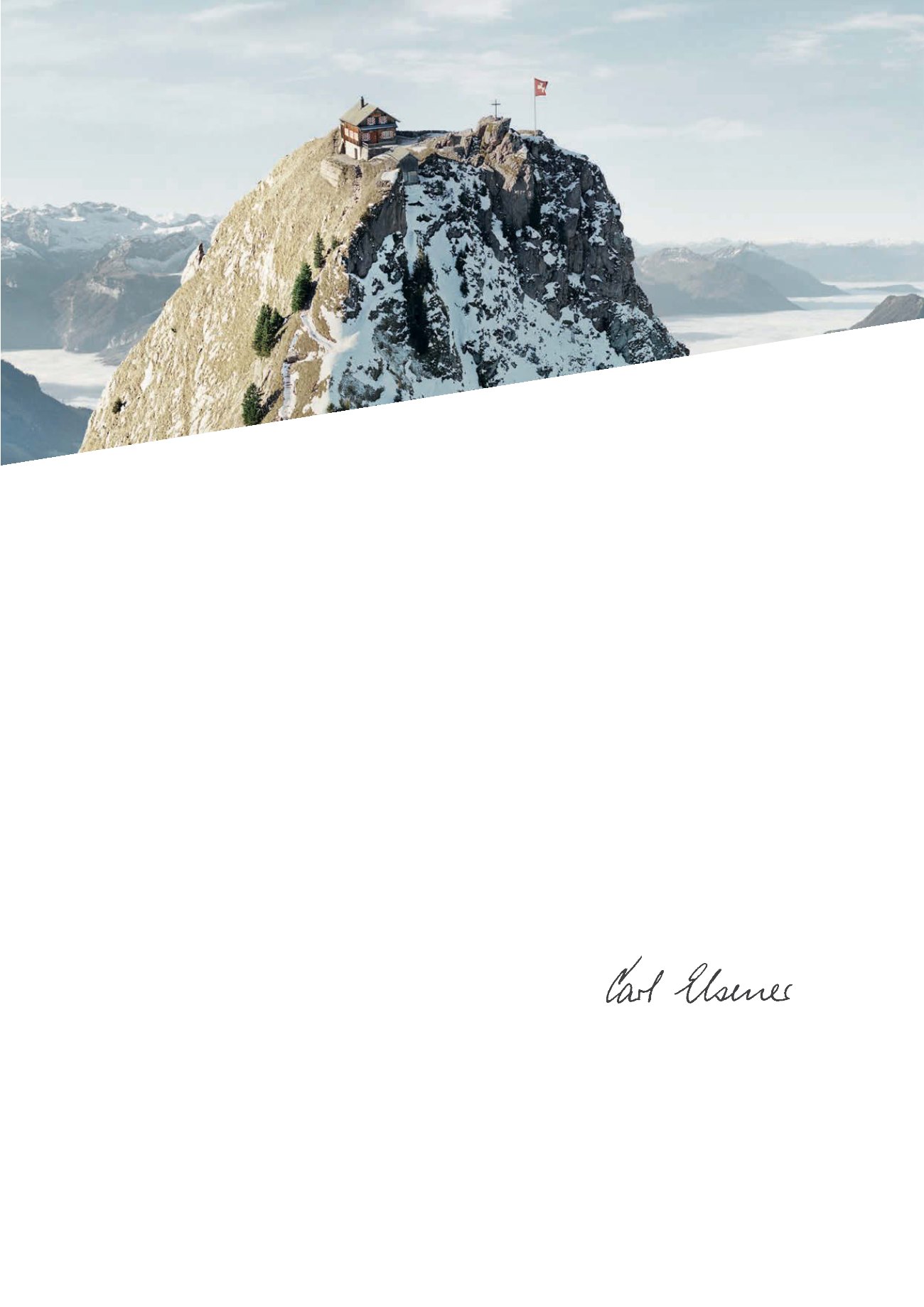 "A Victorinox product is a companion for life.
Since our company was founded in 1884, we
have always settled for nothing less than the
highest quality. When you hold a Victorinox
product in your hand, you can feel this im-
mediately. So it should come as no surprise
that they are often chosen as corporate gifts.
They are a symbol of generosity and bring
pleasure wherever they go. I am delighted to
invite you to take full advantage of this en-
during statement of quality and to beneƂt
from our more than 130 years of company
history and over 100 years of experience in
manufacturing corporate gifts".