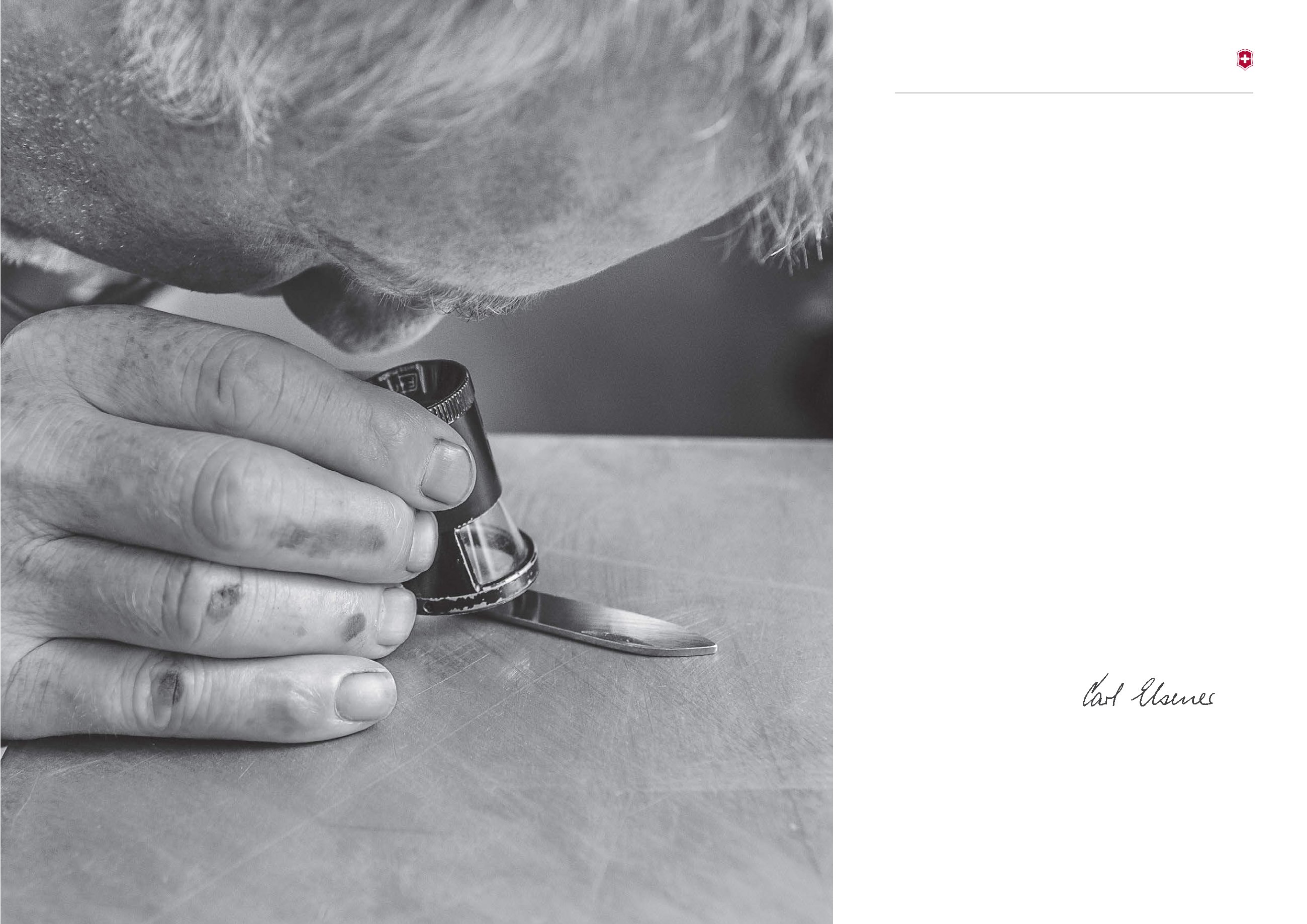 130 YEARS OF EXPERIENCE AND LIVED SWISS TRADITION
The little red pocket knife, with cross and shield
emblem on the handle is an instantly recognizable
symbol of our company. In a most unique way, it
conveys excellence in Swiss craftsmanship, and
also the impressive expertise of more than 2,000
The principles by which we do business, are as
relevant today as they were in 1897 when our com-
pany founder, Karl Elsener, developed the «Original
Swiss Army Knife»: functionality, innovation, iconic
design and uncompromising quality. Our commit-
ment to these principles over the past 130 years
has allowed us to develop products that are not
only extraordinary in design and quality, but also in
their ability to serve as reliable companions on life's
adventures, both great and small.
Today, the full range of Victorinox knives is com-
prised of over 1,100 models. This year marks the first
time that the range is presented in two, separate
catalogs: «Swiss Army Knives» and «Household and
Professional Knives». We are pleased to offer this
updated and streamlined assortment, with our best,
and perhaps future classics.