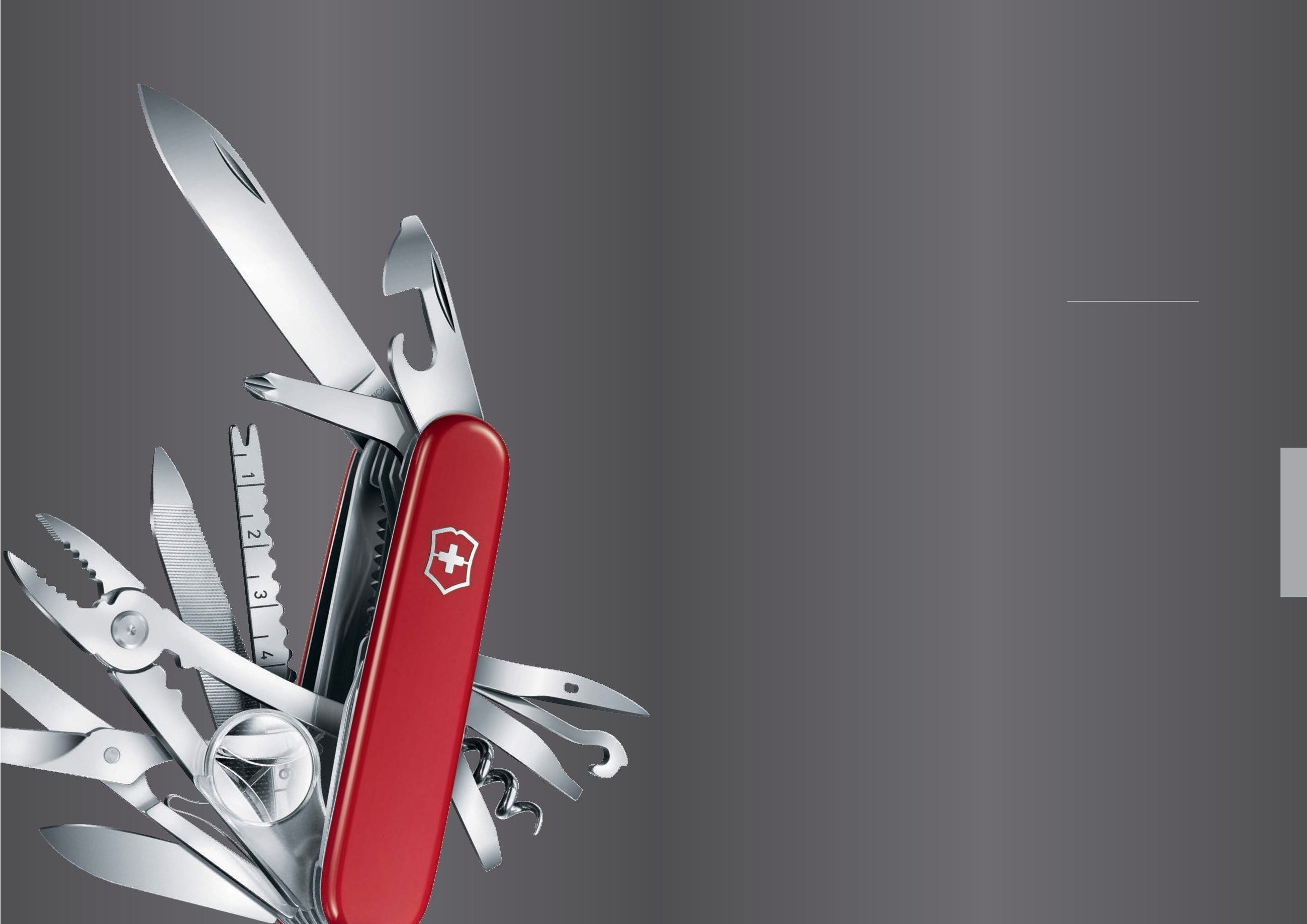 84 MM ORIGINAL SWISS ARMY KNIVES,
91 MM ORIGINAL SWISS ARMY KNIVES,
Victorinox founder Karl Elsener patented his elegant,
lightweight and exceptionally versatile «Officer's and
Sports Knife» on July 12, 1897. Along with the «Swiss
Soldier's Knife», produced since 1890, these two tools
laid the foundation for the current Victorinox range.
Today, the iconic Officer's Knife is now exhibited in
museums all over the world, including New York's
Museum of Modern Art and the International Design
Museum in Munich, Germany. The Original Swiss Army
Knife has become an established classic – synony-
mous with creativity, functionality and of course
unparalleled Swiss quality.