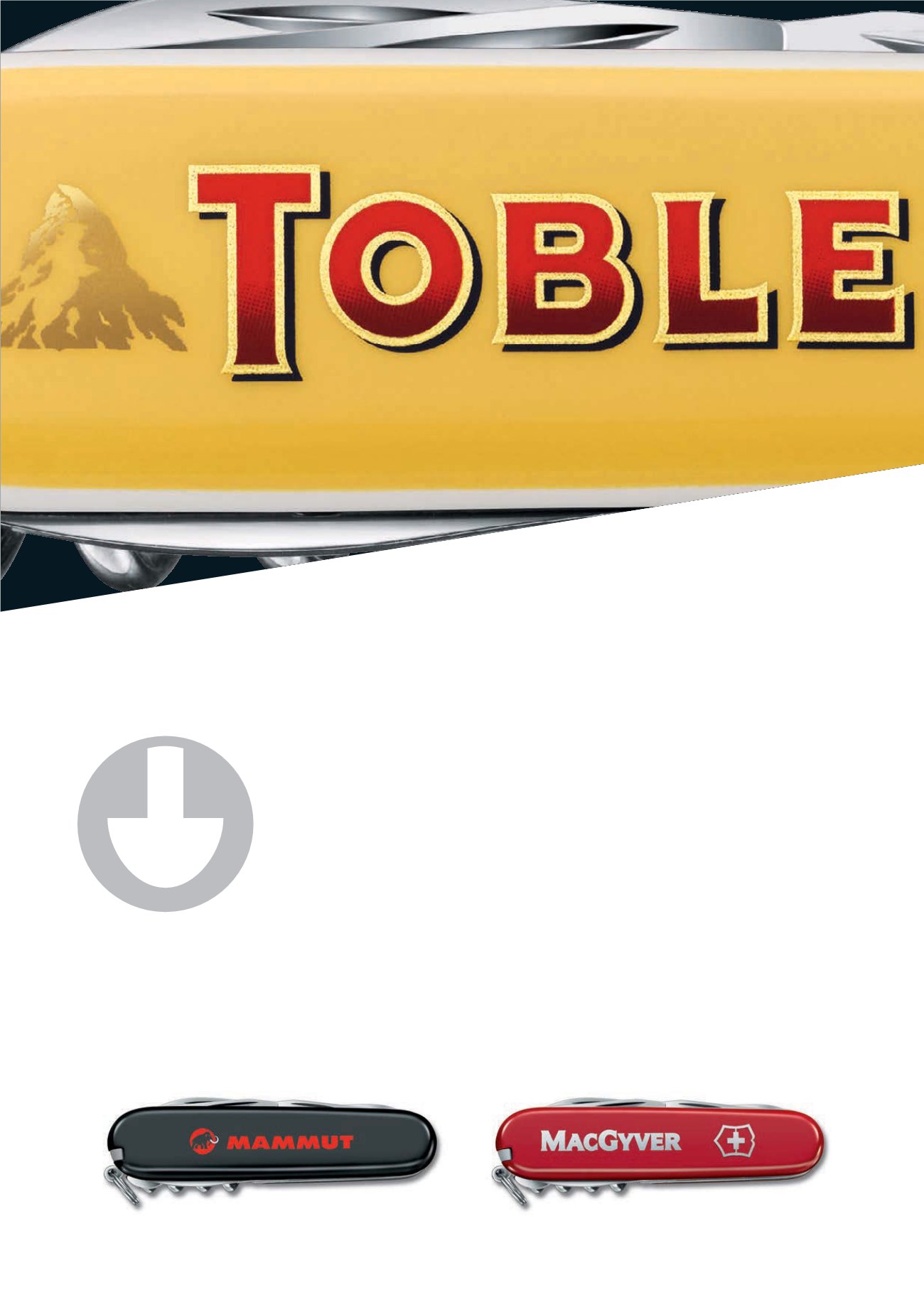 Today, over 90% of the printing jobs we carry out at Victorinox use the tamponprint
process (pad printing). Whether it's spot color printing using up to 6 colors, or 4-color
photo printing (CMYK), your logo will meet your CI guidelines exactly. In both pro-
cedures, color is lifted with an elastic stamp from a steel plate (with an etched-in
image) and transferred to the object to be printed.
Exception: Evolution only with 1-color pad print
All pad printing on Cellidor scales is protected with a high-gloss lacquer. Thanks to
this hard lacquer, the prints are highly resistant to abrasion and chemical substances.
This procedure is environmentally friendly and the lacquer is food safe. The protective
lacquer increases the abrasion stability of the prints by a factor of >100.
Applicable on: Cellidor brilliant
Exceptions: Scales including ballpoint pen or LED switch, Evolution, Silver Tech