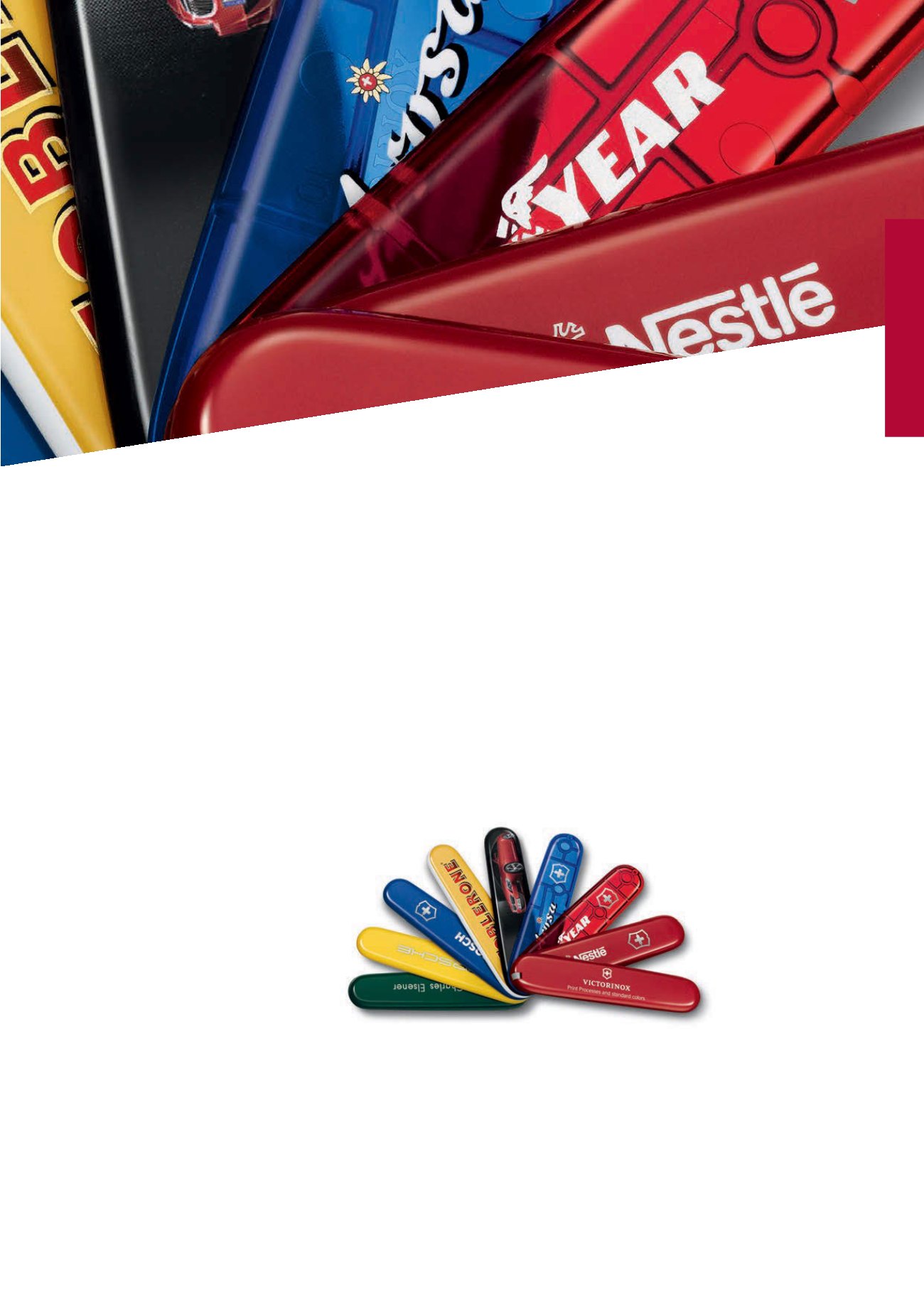 The wide and comprehensive range of Victorinox corporate gifts is complemented by
perfectly matched customized upgrade options. The main focus of our promotional
products is premium quality, to ensure they leave a lasting impression. The entire
procedure, from pre-printing to the imprinting process, is done in-house, ensuring
that you can rely 100% on professional advice and execution.
We offer nine different options for imprinting your logo or claim and no matter which
one you choose, your expectations will be fully met.
The company logos printed herein are shown for demonstration purposes only
and remain property of the respective company.